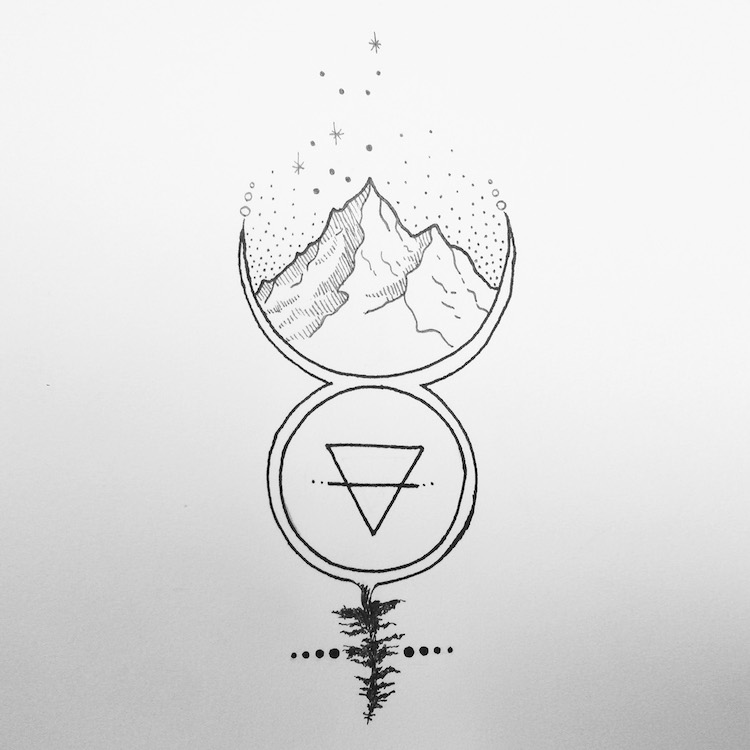 Elevating Life's Rhythms…
Virgo Season is upon us, with the Sun, Moon, Mars, and Juno all moving into the sign before next weekend. Coming out of summery Leo, our energies and attentions will be shifting toward more practical matters – the rhythms and routines of daily life, as exemplified by the kiddos' return to school, and the subsequent repeating routines being set in motion for kids and parents alike. Virgo represents (among others) Astraea, the last immortal to leave Earth for Olympus. It reflects how we find joy in the process, elevating more menial tasks to a holier place. Selfless service and seva, if you will.
In Virgo, ruled by Mercury, we get more technical, analytical and orderly, aiming for efficiency so that life flows more smoothly. The trick is to not get caught up in the final goal, but to stay present in the now, where we consciously create the rhythm and flow of our lives rather than be created by them. Consider, by way of example, RA MA's lineage of teachers, with the Virgo birthdays of Yogi Bhajan, Harijiwan and Guru Jagat all in the next couple weeks.
Our health is in the Virgo wheelhouse as well, with the glyph for the sign reflecting the upper intestinal tract (where we absorb nourishment from our food to create our complex body system), so it's a great time for detoxing with the RA MA Melon Cleanse, this week.
The Fierce Feminine…
The Sun and Venus both come conjunct this week with Juno, the asteroid that represents the feminine archetype of the Wife. It invites us to consider the commitments we're making to others, as well as the boundaries we're maintaining for ourselves as we do. Loving ourselves first allows us to love others more freely.
Venus catches up with Mars on Saturday, adding fuel to our passions, both amorous and financial. Watch where and how you aim your desire. Will you still want what you want when the conjunction has passed? Both planets come into square with Ceres over the weekend, challenging us to see the bigger picture and to be warriors on behalf of that and those which we love.
Planetoid Ceres is a former ruler of Virgo, both representing virgin goddess mother maidens (also reflected in Demeter and the Virgin Mary), and speaking to the cycles and resources of nature. In the modern era, Ceres has become known as the Goddess of the Environment, particularly in association with climate change and eco-awareness. Can't help but think of young climate change activist Greta Thunberg, on her way to the Americas for climate summits. May we all be inspired to be fierce in our love for and on behalf of Mother Nature, who so nurtures and provides for us.
__
Article by RA MA Crew member, True. True has been studying Astrology for over twenty years, and regularly integrates it into her Kundalini Yoga & Meditation classes at RA MA Yoga Institute Venice, and on rama-tv.com. She finds it fascinating how everything connects – the cosmos, solar system, Earth and us – and loves to share, helping others to connect the dots in their own lives. True also offers virtual and in-person Astrology readings. To schedule a reading, email [email protected].