RA MA Holiday – Spark a Sense of Adventure
Spark a Sense of Adventure
Make 2023 the year of expansion.
Experience the best of adventure and esoterica in these RA MA Experiences, some brought for the first time, to the virtual space. Transport yourself through the mystical worlds of Mary Magdalene, the Knights of Templar, and the Ancient Celtic World. Convene in the energetic landscapes and soundscapes of Mallorca, Iona, the South of France, through yoga, deep meditation, and esoterica.
RA MA NEW YEAR SALE
Shop the Adventure collection up to 50% off
Sample RA MA Mystery School at its finest with a selection of our favorite and most powerful practices and concepts.
Merge Your Mind with Mary Magdelane
Discover Mary Magdalene the Yogi with Mandev, Shabadpreet, and Isabelle von Fallois. This unique course takes you energetically into the realm of Mary Magdalene through meditation, yoga, and channeling. Discover the lineage of healing and potency of the teachings of Mary Magdalene.
Destination Meditation: Iona
Journey to the Isle of Iona, the birthplace of ancient Christianity in the British Isles and a crossroads of ancient Celtic culture still palpable across its beautiful landscape. For the first time in the RA MA Virtual space you can follow us on a deeply meditative experience with Harijiwan, Mandev, and Shabadpreet through the historical, energetic, and spiritual layers of this majestic place. Meditate at ancient Abbeys and learn the energetic and spiritual significance of this Sacred Isle.

*Not eligible for 50% off
RA MA Mystery School: The Sacred Sound Currents of Saraswati
Delve deeply into the mechanics and esoterics of the sound currents on Mallorca with Harijiwan, Mandev, and Shabadpreet from RA MA Mallorca and in the field at locations of sonic significance across this Mediterranean paradise.
RA MA Mystery School: The Knights of Templar
Who were the Knights of Templar? Discover their historical and energetic significance and pick up the trail of the Magdalene Mysteries we began in the south of France in 2021. Join Harijwan, Mandev, and Shabadpreet from places of power on Mallorca to tap into the current of this chivalric order of monk-warriors.
Join Guru Jagat over the years from locations worldwide in this compilation of the RA MA Crews favorites including 2 never before seen experiences on our 2020 Yatras in Arkansas and Mt. Shasta.
Ultra solf, compact, flexible but still luxe, this Sheepskin is the perfect companion for your travels near and far.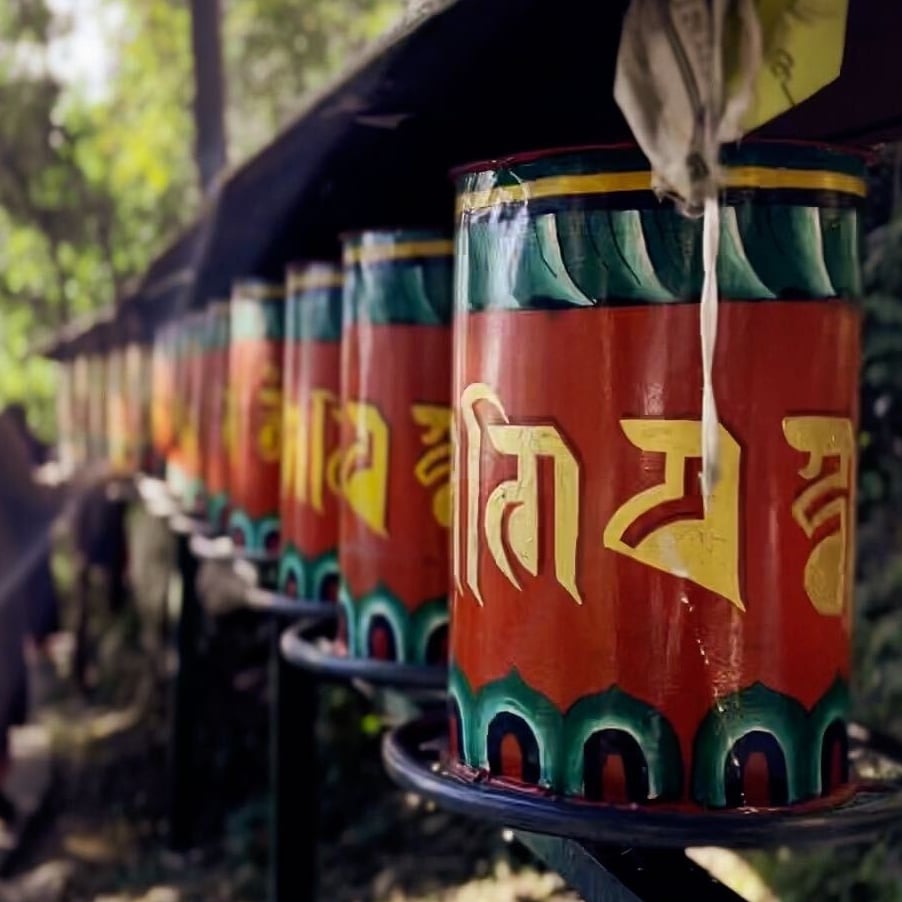 Shop the curios from our recent sojourn to India and pique your senses for our return in Fall of 2023.  Discover the scents, textures, and textiles from some of our favorite places. 
Perfect for the plane, the studio, or to complete your winter look, this cashmere ribbed beanie is adventure ready.
Explore daily live classes, thousands of hours of content, and the support of a vibrant global  community with an annual membership to RA MA TV,  RA MA TV Live, and Aquarian Women's Leadership Society.
For information about RA MA's Holiday Wellness Salon and 2022-2023 programs, reach out to our team at [email protected]
New Year's Sale
50% off
Now through January 8, 2023